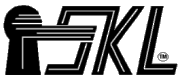 To our valued customers.
Please note that as of June 30/2018 we will be closing our business due to my retirement. We want to thank you for your patronage over the last 23 years. We will be continuing with our Abloy high security clients only, for the time being.
Thank you




Page copyright © 2018, Hosted By Open Concept Internet, Inc.