Master Key Systems
Safekey Locksmith Ltd. has been responsible for building and installing large and small master key systems. Through planning and design we ensure the master key system is right for your needs. We pride ourselves in the fact that our existing customers have had no need to make changes to the original program. As a result, the accuracy of the developed system will offer you the security you desire as well as savings in time and money.
The actual definition of 'master keyed' is as follows, "pertaining to a lock or a group of locks which are, or are to be, combinated so that all may be operated by their own change key(s) and by additional key(s) known as master key(s)." To explain the purpose of master keying we will start by using the term, access control. Not to be confused with keying alike that will be explained later, master keying is a matter of making two or more different keys operate one lock and is done according to a structured hierarchy. For example, as an employer you want access control to an office building with ten rooms, one of which is your office and another your personal storage room. Your employees may not access these two rooms but the cleaning staff must have access to the office. To allow yourself access to all rooms you would carry the master key, your employees would have a change key that allows them access to the other offices and the cleaning staff would utilize another change key that gives them access to all rooms but your personal storage room.
Even if you only have a few locks, master keying can work for you, and if you want to expand your system at some later time, no problem. We build our programs large enough for future expansion and will keep everything on file for you at no extra charge. We offer a comprehensive design package to new and existing customers thus ensuring total flexibility.
If you feel that you and your staff could benefit from your entire complex being secured with one key, then you should consider a master key system.
Before
(Within an apartment, for example)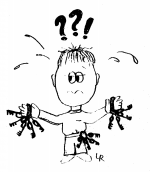 Boss
Frustrated, carrying big bunches of keys with you and having a hard time finding the one you want?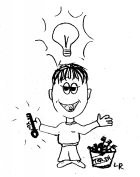 Boss
Great!!! With my one grand master key I can access every door in the apartment complex including padlocks and cabinets.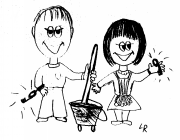 Staff
Great!!! With my one master key I can access all the rooms I need to maintain and clean the entire complex.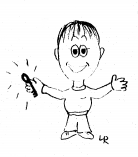 Tenants
Great!!! With my one change key I can access my mailbox and the front door to my suite. I also know that the apartment building can be locked up at nights making sure my valuables and me are secure.
Keying Alike
To key locks alike is quite simply to have two or more locks operate with the same key and no other key will operate it. You can have as many locks as you need, operated by one single key.
---